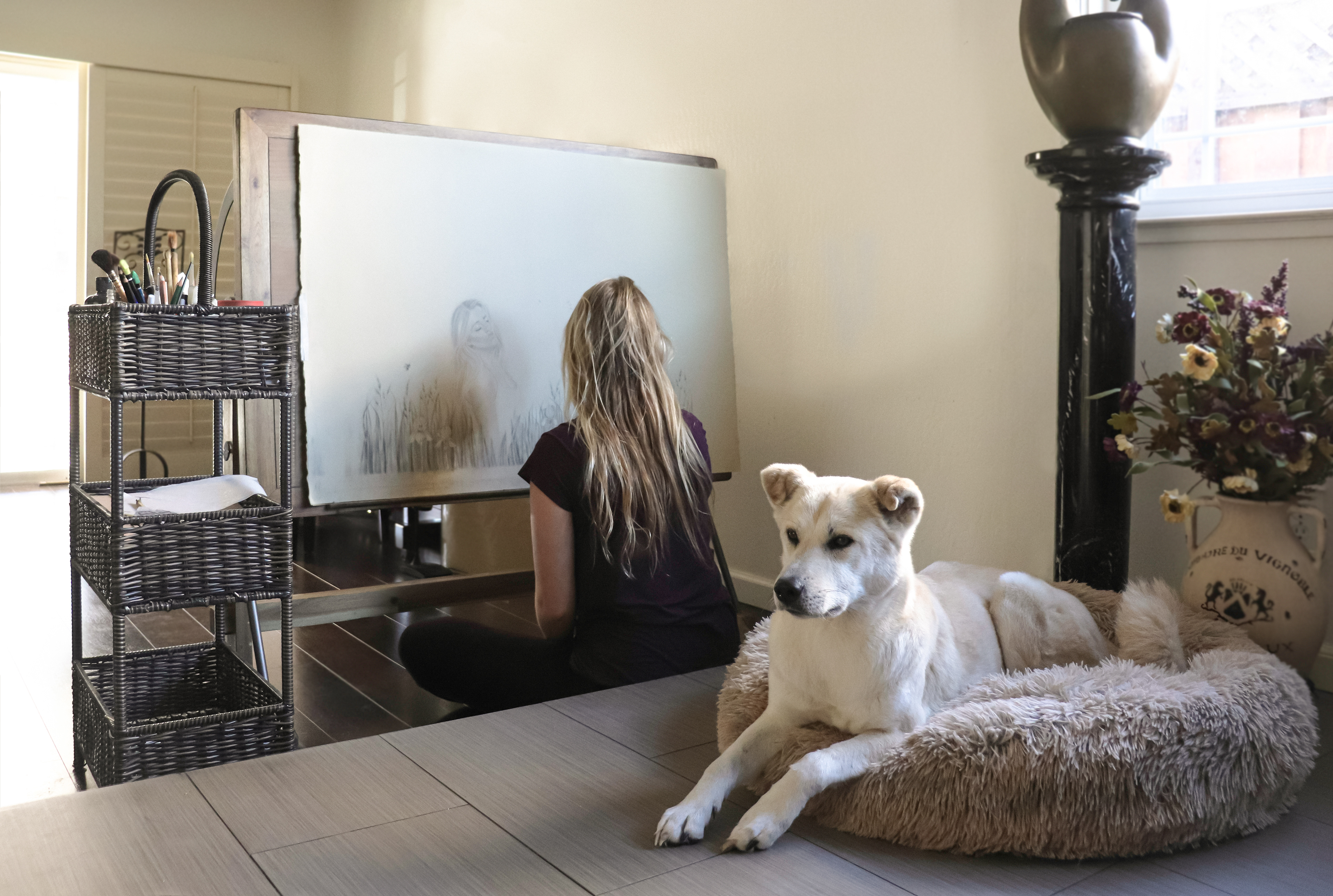 Loren Marie was born and raised in Los Angeles, California.  Upon entering college, she moved to the Bay Area to pursue art, where she received her BFA in Pictorial Arts and double minors in Graphic Design and Art History and Visual Culture.  She is passionate about materials and methods, working in mediums spanning in oil and watercolor painting, pastel, charcoal, scratchboard, printmaking, gold leaf gilding and ceramics.  Natively working in mediums she can touch, Loren found interest in graphic design and is adept in both digital illustration and painting, brand content creation, and typography.  Her current body of work specializes in creating large scale figurative drawings made with charcoal and gold leaf, exploring the themes and ideology of iconography as Loren creates her own female icons. 
In 2019, Loren was awarded the opportunity to study 18th century French Art History while abroad in Paris, France.  Continuing in her artistic and educational studies, she studied at CSU Firenze and  the Accademia di Belle Arti di Firenze, for the 2019 to 2020 academic year in Florence, Italy. There, she expanded on more art processes, like restoration and curation.  In October of 2020, she made her debut in the group exhibition, On the Edge, at The de Young Open, which was held at the prestigious de Young Museum in San Francisco.  Following this debut, in October 2021, Loren's work will be at the XIII Florence Biennale,
Eternal Feminine | Eternal Change, held at the Fortezza da Basso in Florence, Italy.  
In 2022, she is set to attend a Master's program and is currently working on a new body of work until then.